CX-43 Edge Lift Insert - Single
The CX-43 Edge Lift Insert – Single is a light-duty edge lift insert similar to the CX-4 Coil Loop Insert – Flared, but has a shaped strut added to the top of the insert's coil. This added wire strut helps to distribute shear loads into the concrete during the lifting process. The insert should always be set with the shear strut in the direction of the pull.
Note that for the insert to develop the posted working loads, the insert must be setback 1/2″ from the concrete surface. Plywood cutouts or stacked cut washers can be utilized as setback spacers. The Edge Lift Insert – Single is available in 3/4″ and 1" bolt diameters in lengths shown in the table and in plain, hot dip galvanize or stainless steel finish.
WARNING: If concrete over insert fails, wire struts may break resulting in loss of panel.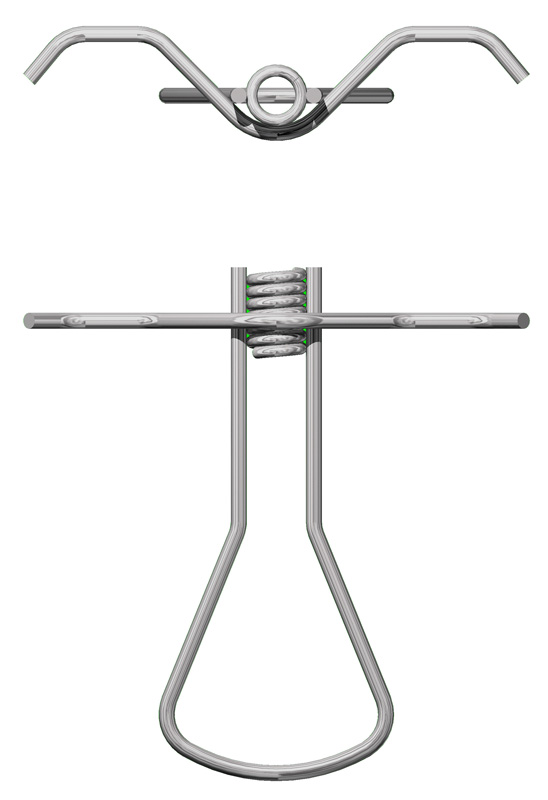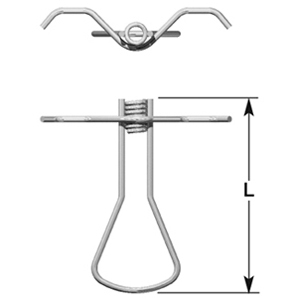 Performance Data