Keyway Splice Box
System Components:
Keyway Splice Boxes are available with either a single or double row of dowel bars, straight dowels, hooks, stirrups and lap splices. They are custom fabricated to meet exact specifications and job design requirements.
STEEL CASE
The Keyway Splice Box cases are manufactured from galvanized mild steel rolled to precise dimensions. The cases are perforated on the larger face to provide an excellent bond to the first concrete pour and provide an efficient key for the subsequent pour. A wide range of case sizes are available to suit the rebar detail requirement.
STEEL LID
The Keyway Splice Box system is fitted with a rigid metal lid that allows easy removal once required.
END CAP SEAL
Keyway Splice Box cases are fitted with two easily removed polystyrene end caps that prohibit concrete from entering the casing. End cap seals are suitable for recycling once removed.
Keyway Splice Box Systems feature the exclusive use of the dovetail steel keyway. This keyway produces a locked joint which results in increased full out strength and a much greater resistance to shear at the joint.
COMMON BOX DESIGN TYPES
Box designs have been simplified to meet a wide array of reinforcement variations. Common Casing Types are:
• 60S/100S
• 160D
• 160DD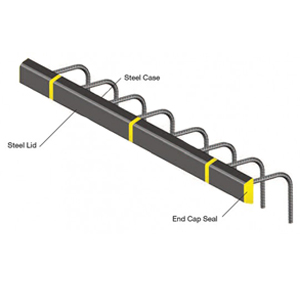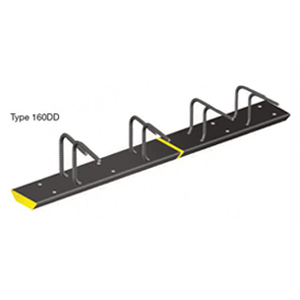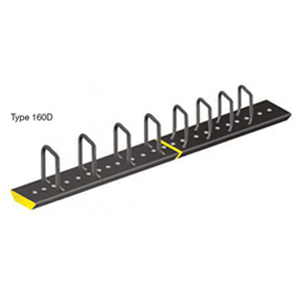 Performance Data