October 12, 2020 10:31 am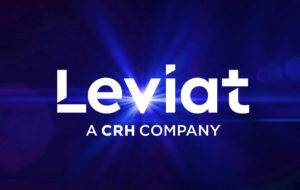 Leviat will become the new name for CRH's construction accessories companies worldwide, including Meadow Burke, beginning from Monday, November 9th, 2020.
Under the Leviat brand, we are uniting the expertise, skills and resources of Meadow Burke and its sister companies to create a world leader in connecting, fixing and anchoring technology.
This is an exciting evolution. We are embracing change to better meet the demands of a construction industry that is increasingly more globalized, sustainable, and technology-driven.
By bringing together our construction accessories family as one global organization, we will be more responsive to our customers' needs and the demands of their construction projects, on any scale, anywhere in the world.
As Leviat, we will offer an extended range of specialist products and services, greater technical expertise, a larger and more agile supply chain and better, faster innovation.
The brands you know and trust will remain.
Meadow Burke products will be an integral part of Leviat's comprehensive product portfolio and, backed by large company resources, this range will continue to be improved and extended under Leviat's stewardship.
Specification and supply of Meadow Burke lifting hardware, braces, reinforcing supports, and other construction accessories will continue, backed by the enhanced service offering of Leviat.
Rest assured that while we complete our evolution to Leviat, our focus will remain on maintaining the service standards you expect from us. The reasons you choose to work with Meadow Burke will not change, they will simply be strengthened as we unite our capabilities under Leviat.
We will become Leviat on Monday, November 9th, 2020.
Please do not hesitate to contact us if you have any questions, or visit Leviat.com for more information.